Jo and Lil got married about 2 years ago, but wanted some fresh new photos. So we set out around Waterloo in their wedding attire.
Things started out in Starbucks with Lil's bouquet in Jo's pocket.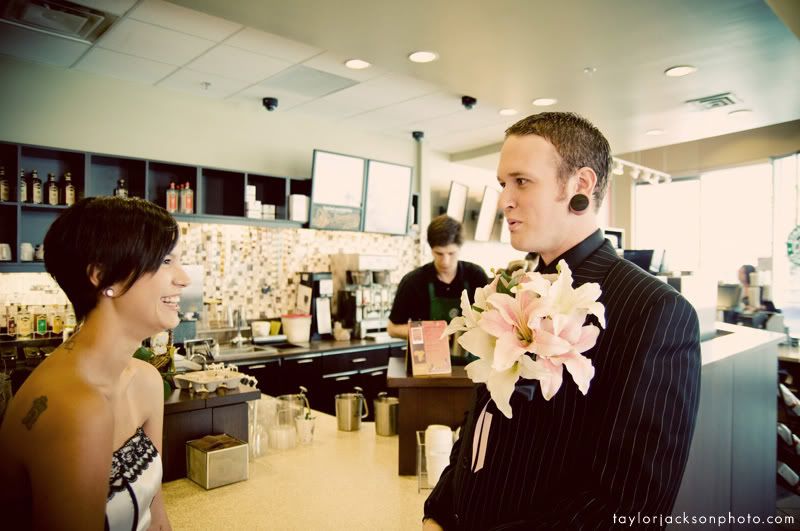 The day was also a hunt for the best wedding jump picture of all time. I think we got a few that come close.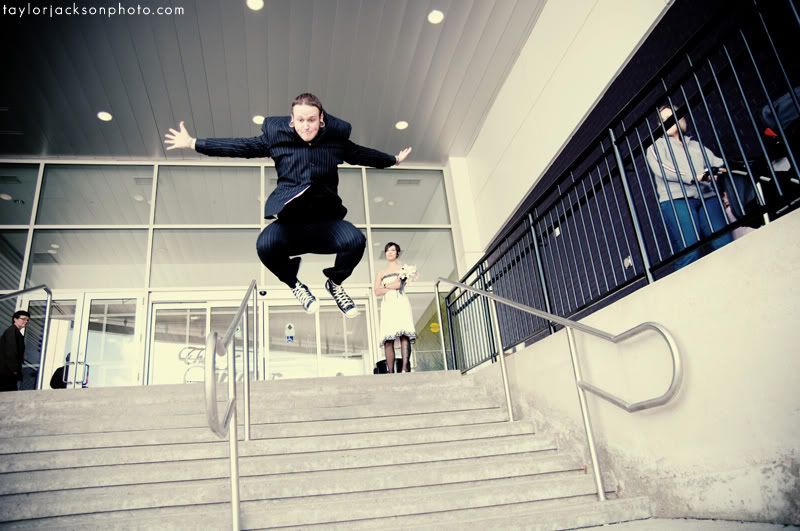 The steps just outside of Waterloo Town Square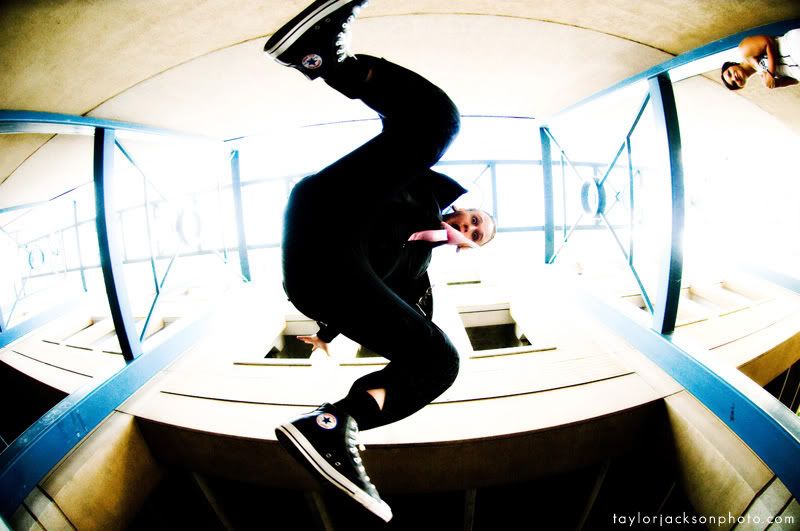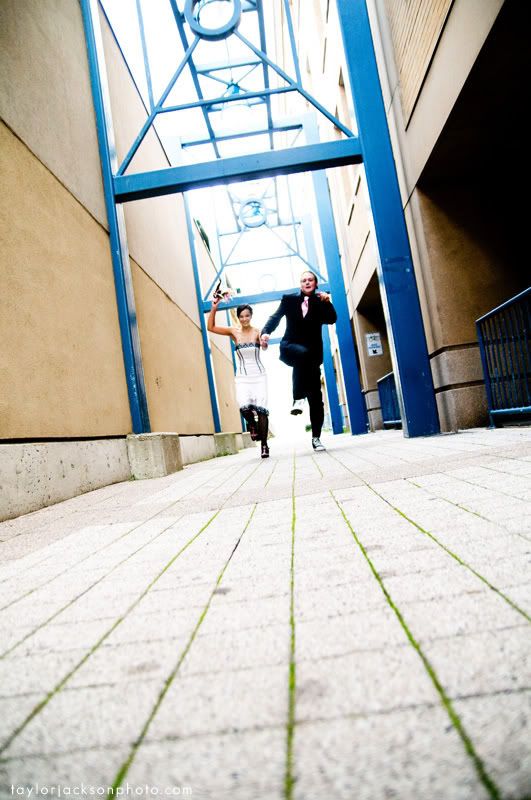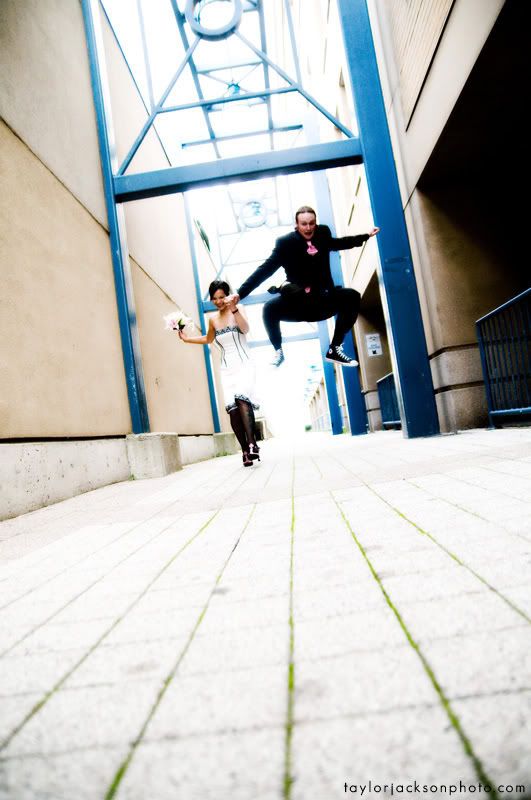 I discovered Value Mart on an engagement shoot a little while ago (with help from Alicja) and decided it was time to use it again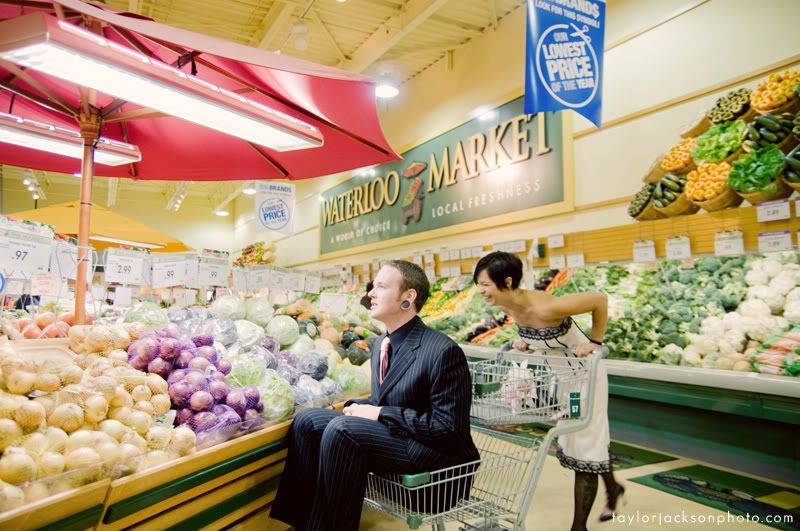 Something half serious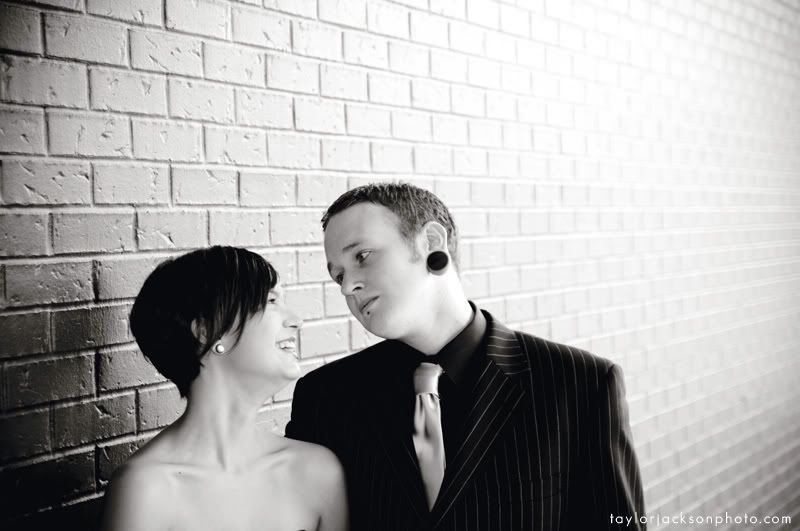 Enjoying the sight of a person on a 3 wheeled sit down bike (not pictured)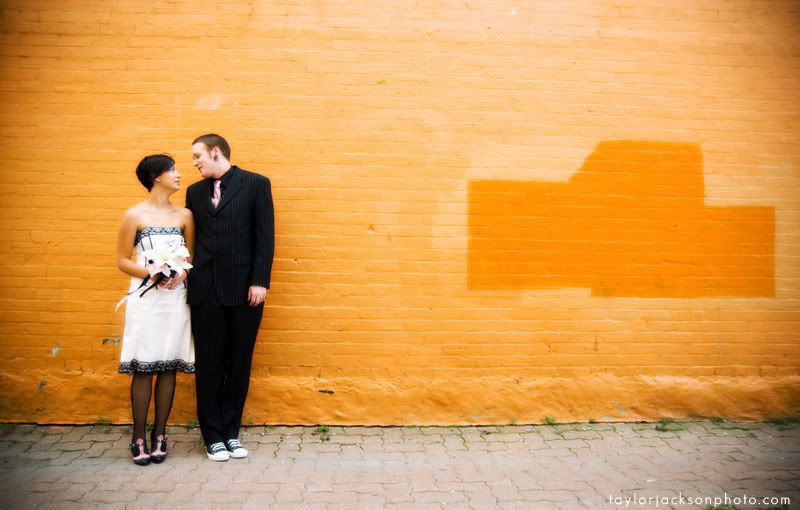 More orange wall.
The customary crossing of King St.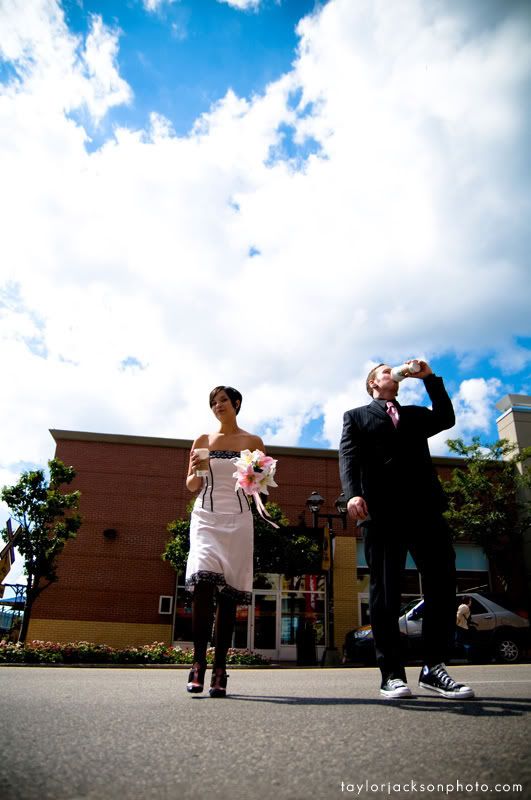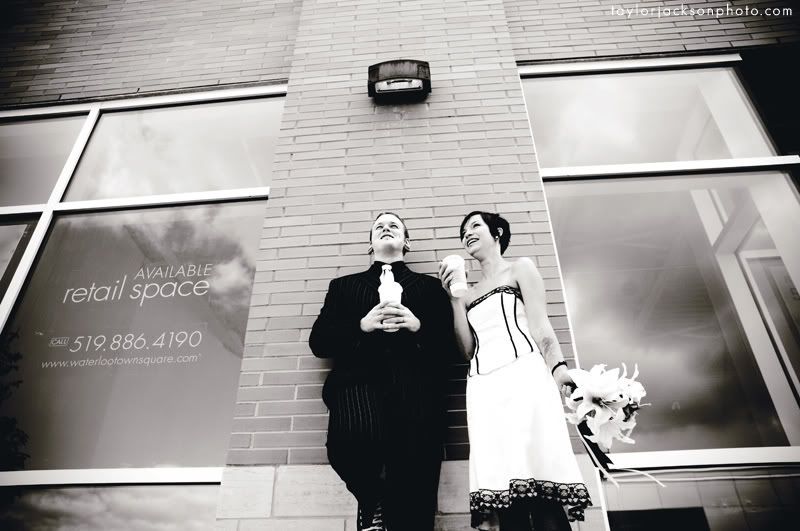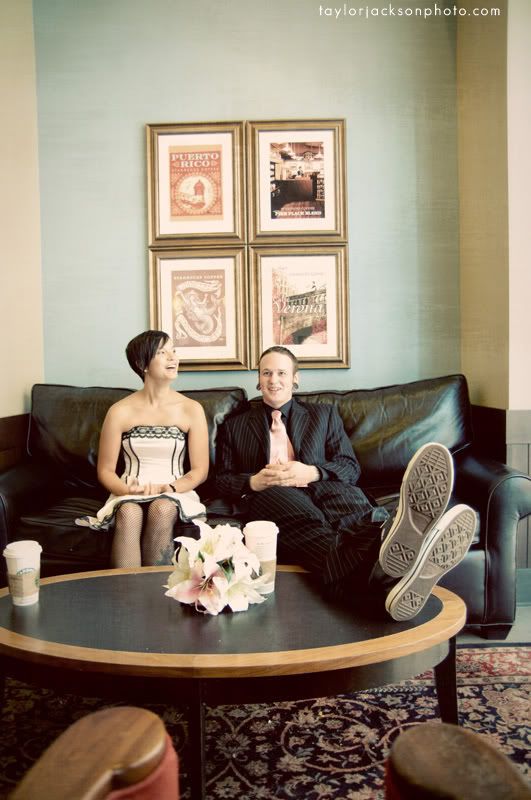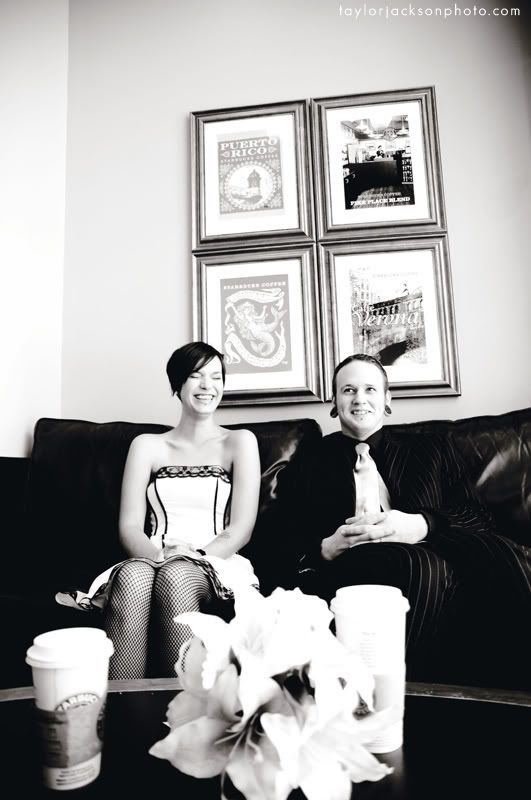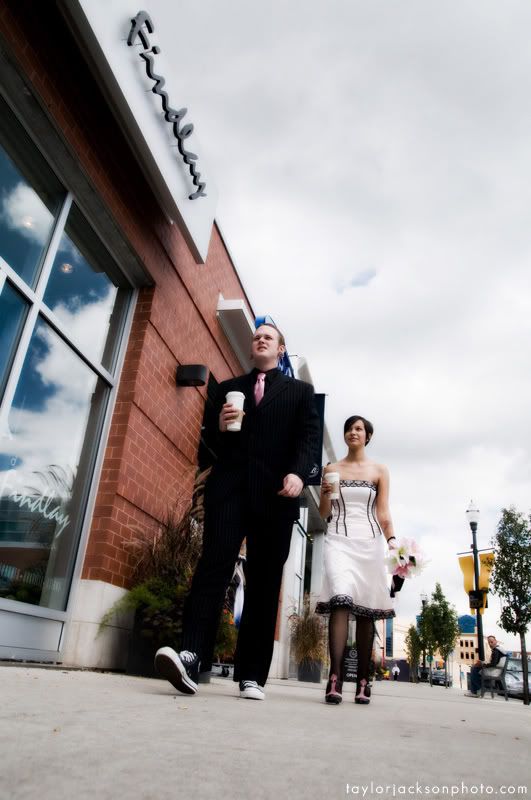 Alright, so it's really hard to recreate Abby Road with 2 people in packed lunchtime traffic. But we tried.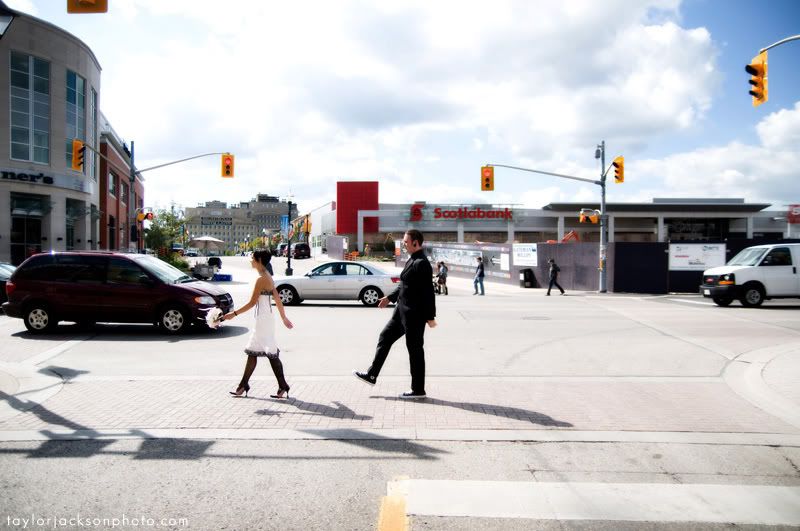 We stopped by the LCBO for a quick party in the Party Zone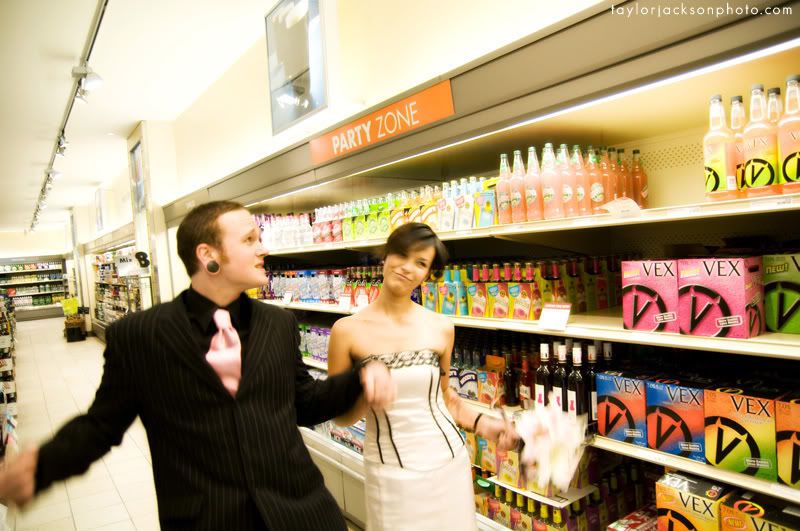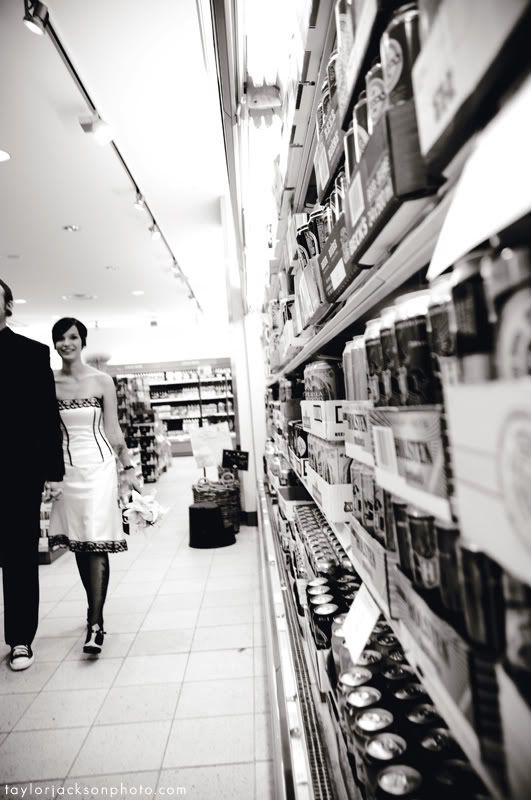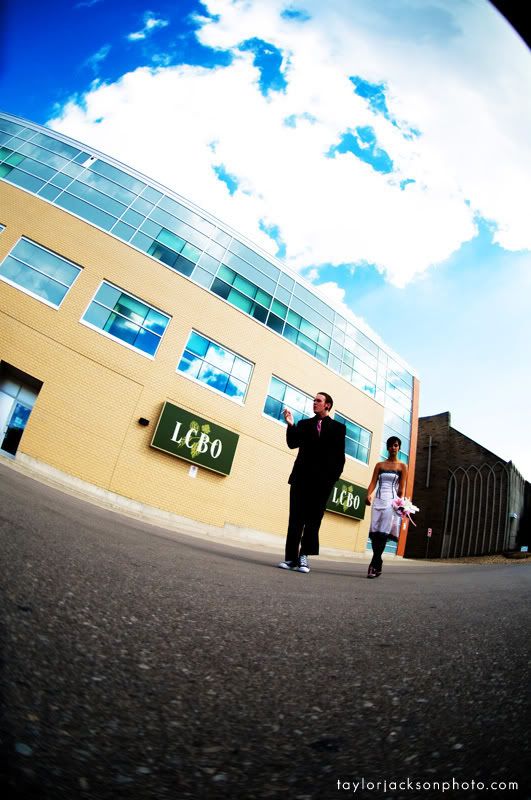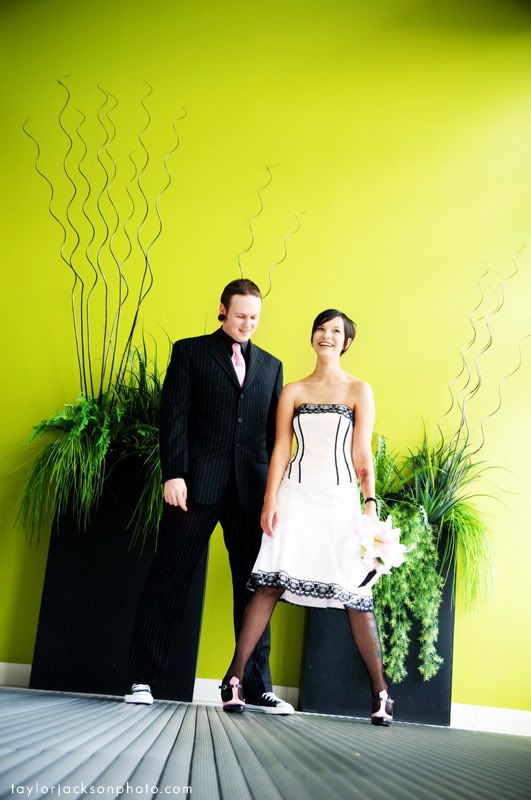 This is a shot in one of the entrances to Waterloo Town Square. I think it's my favorite from the day.
Kitchener Wedding Photographer
Check Out Some Related posts: